Teaching English for Underprivileged Children
Volunteer assist with teaching English, arts and crafts, music and sports to underprivileged children at two kindergarten schools in Da Nang city.
During the week, volunteers and a Volunteer Vietnam team member will teach English approximately 16 hours per week. This involves teaching at two kindergarten schools and English classes to social workers and horticulture students at the Social Support Center. When you are not working in the teaching program, you will be helping out with the other programs, such as the physiotherapy program and social care program.
Volunteers are given a weekly schedule of their teaching activities and a meeting each day with a team member to plan for the next day's activities. Volunteer Vietnam has many teaching resources on site to help with your lesson planning. If you have experience in teaching, our team is always eager to hear your ideas. If you have no experience in teaching, the Volunteer Vietnam team will help you to write a lesson plan. You are always accompanied by a team member in the classroom; you are never left alone to teach a class!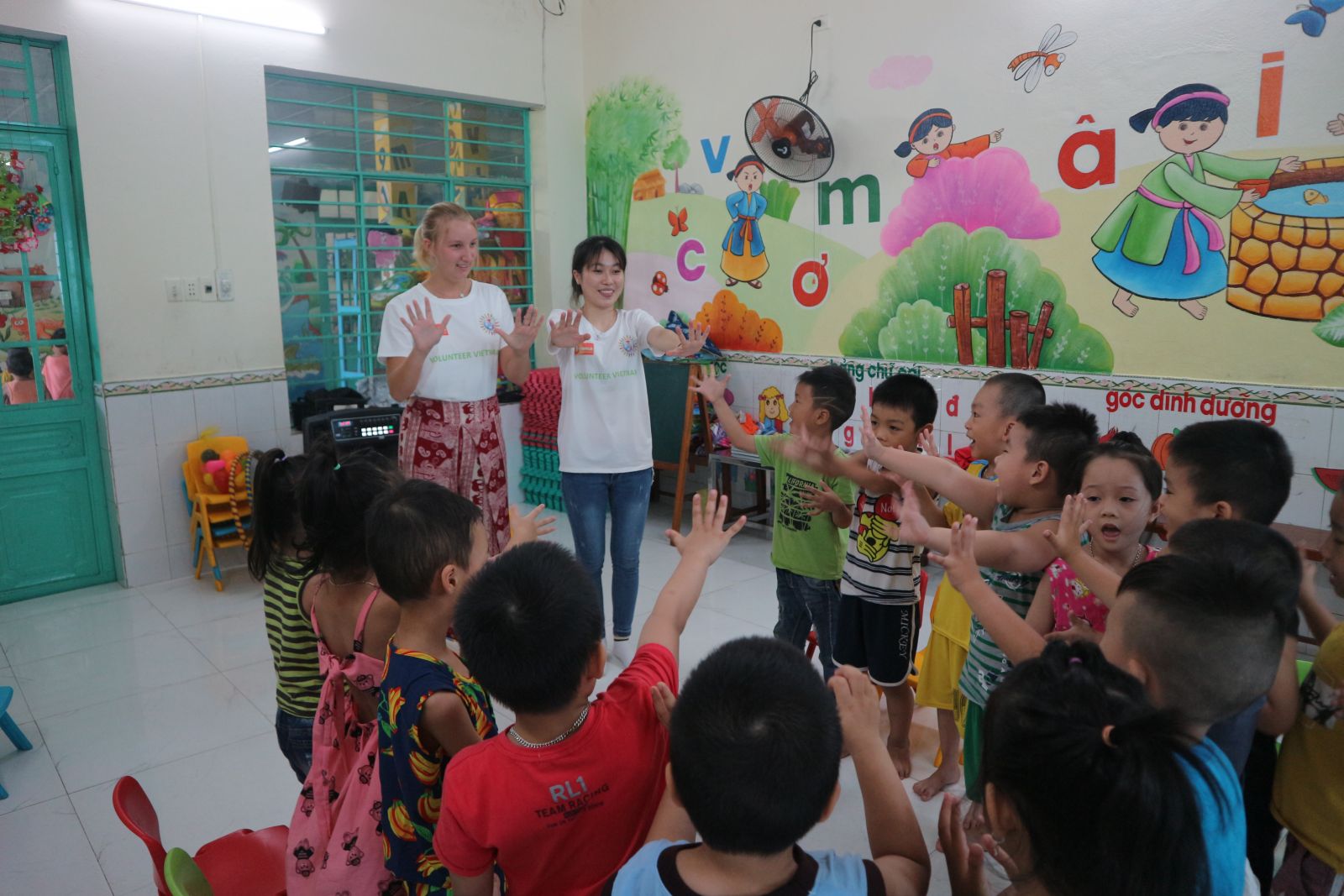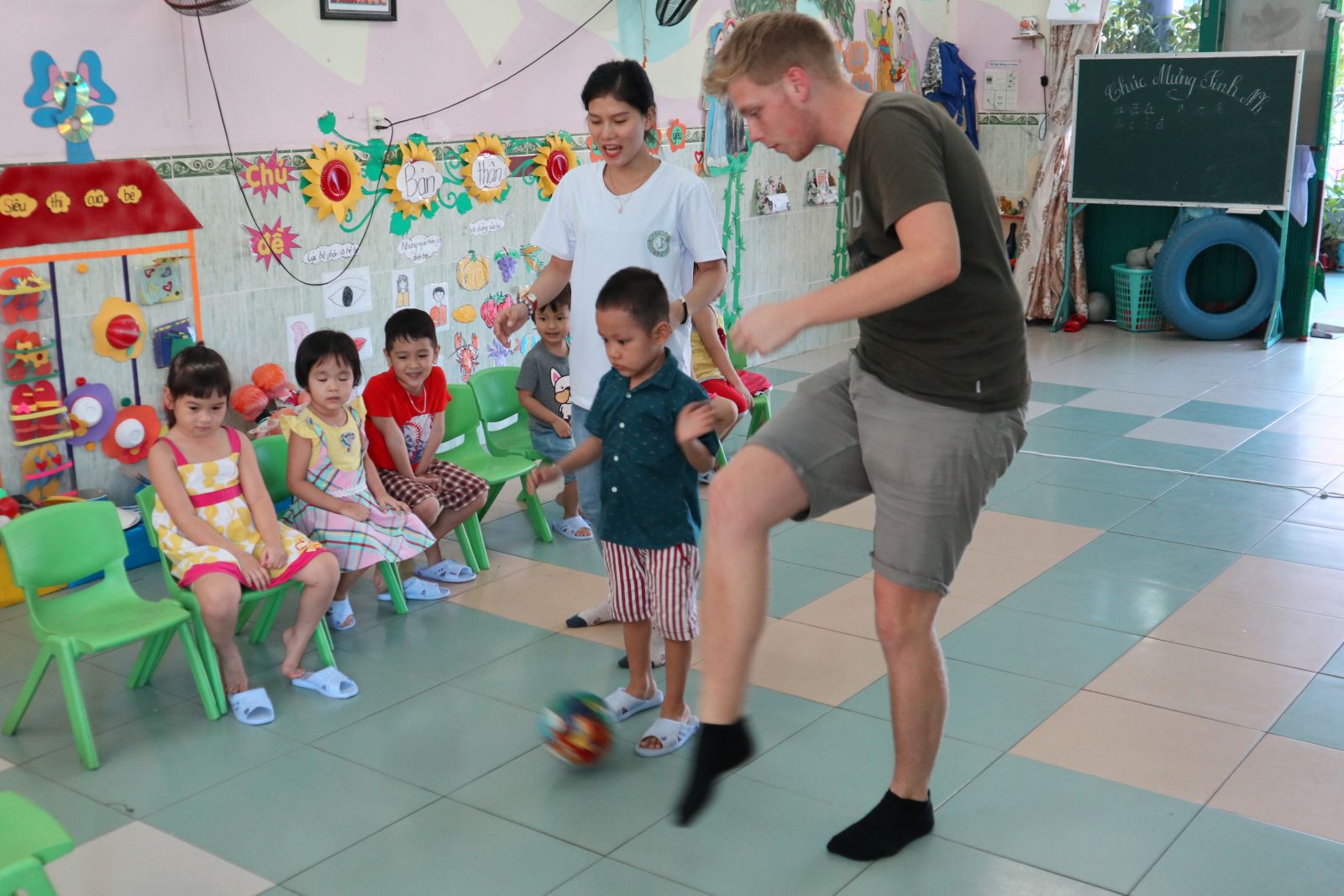 The project highlights:
Having opportunities to help children in hard-conditions to approach English language.

Create positive effects and bring happiness to kindergaten children.

Meeting and working with different people and experience a new culture.

And best of all, new friends sharing unforgettable experience!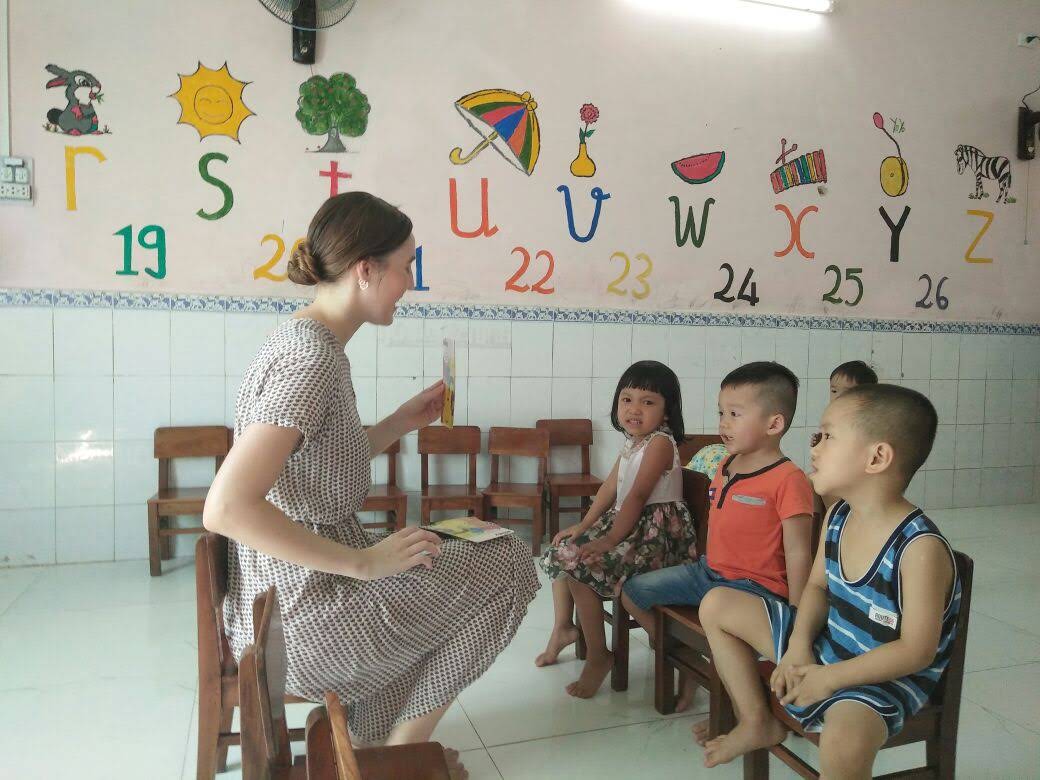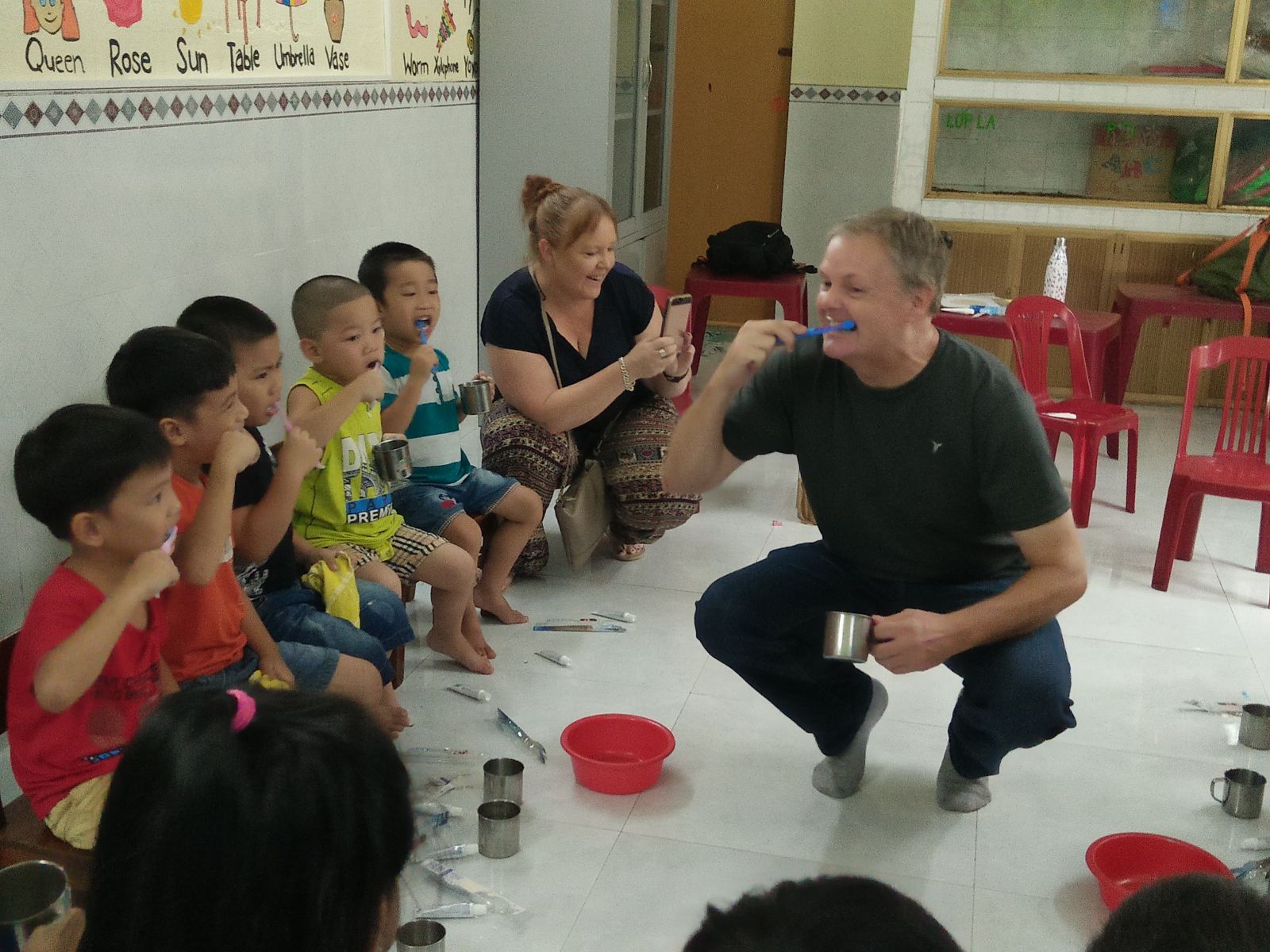 ---
THE REQUIREMENTS:
Minimum age: 18
Volunteers do not need any special qualifications for this program.
You need to speak English (basic level)
WHAT IS INCLUDED?
Placement arrangement which includes information support before departure (online meetings), volunteer permit and visa letter
Pick up on arrival, two day orientation and training program
24/7 support staff team during the whole stay (English speaking staff)
Accommodation (volunteers live in a comfortable volunteer house in the city)
3 meals per day from Monday to Friday
Transportation to workplace
Sightseeing tours in the city (Lady Buddha mountain, beach trips, Hoi An town, warming dinner with local staff)
Certificate of Completion
Donation from 5% of the fee to the children
Transport back to the airport when the programs is finished
WHAT IS NOT INCLUDED?
Flight Tickets:
Book your flight to arrive at Da Nang International Airport (DAD) in Da Nang city, Vietnam.
Visas: Visa requirements can vary from nationality to nationality. You will need a passport issued by your country of citizenship as well as a tourist visa issued by the country to which you will be traveling. Your passport should be valid for at least 6 months from the expected date of return to your home country.
Travel Insurance: Your safety and security are our priorities, travel insurance is important if something unexpected happens such as a personal injury, a flight issue or a related scenario.
Vaccinations: Make sure you are up to date on routine vaccines before every trip. You should ideally arrange an appointment with your travel clinic at least four to six weeks before travel. In case you have pre-existing health problems, an earlier appointment is strongly recommended.
---
Training & Development
You will receive training on arrival (2 days).
Day 1: After your arrival, we will show you the city, give you a brief introduction about the organization, and instruct you some Vietnamese language and culture. This will help you enter into the program effectively.
Day 2: Our staff and local teachers will train you about the work. This includes an introduction to the children and an observation session about the volunteer work.
DATES & FEES
Availability
Programs are available almost around the year, however there will be some changes around the end of January and beginning of Febuarary because of the Tet holiday (the biggest holiday of Vietnam)
Duration
The program's minimum duration is 2 weeks to as much as you wish.
Program Fees - Price in USD
Please contact us at viet@volunteervietnam.net to know more about the program fees and other offers.
Accomodation at the Volunteer House: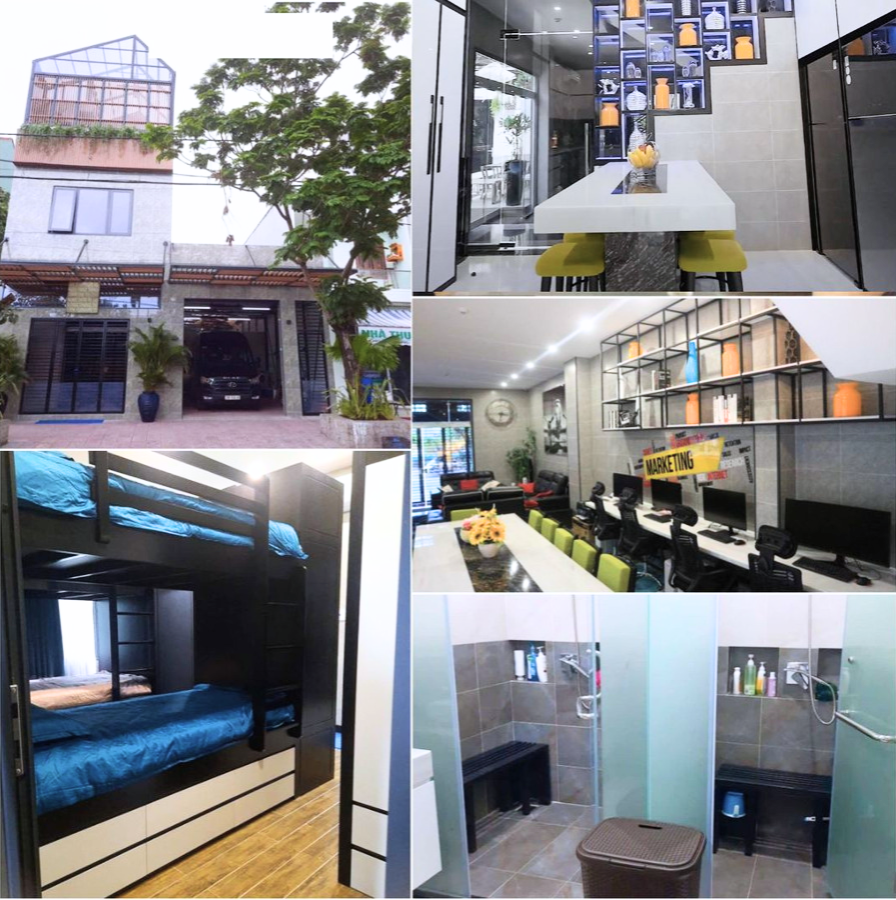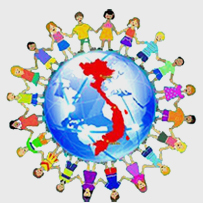 Volunteer Vietnam
Our mission is to help improve the quality of life for the disadvantaged in Vietnam.
Address:
112 Hoang Tang Bi street, Da Nang city, Vietnam
Email:
viet@volunteervietnam.net
Connect with VOLUNTEER VIETNAM