Corporate Volunteering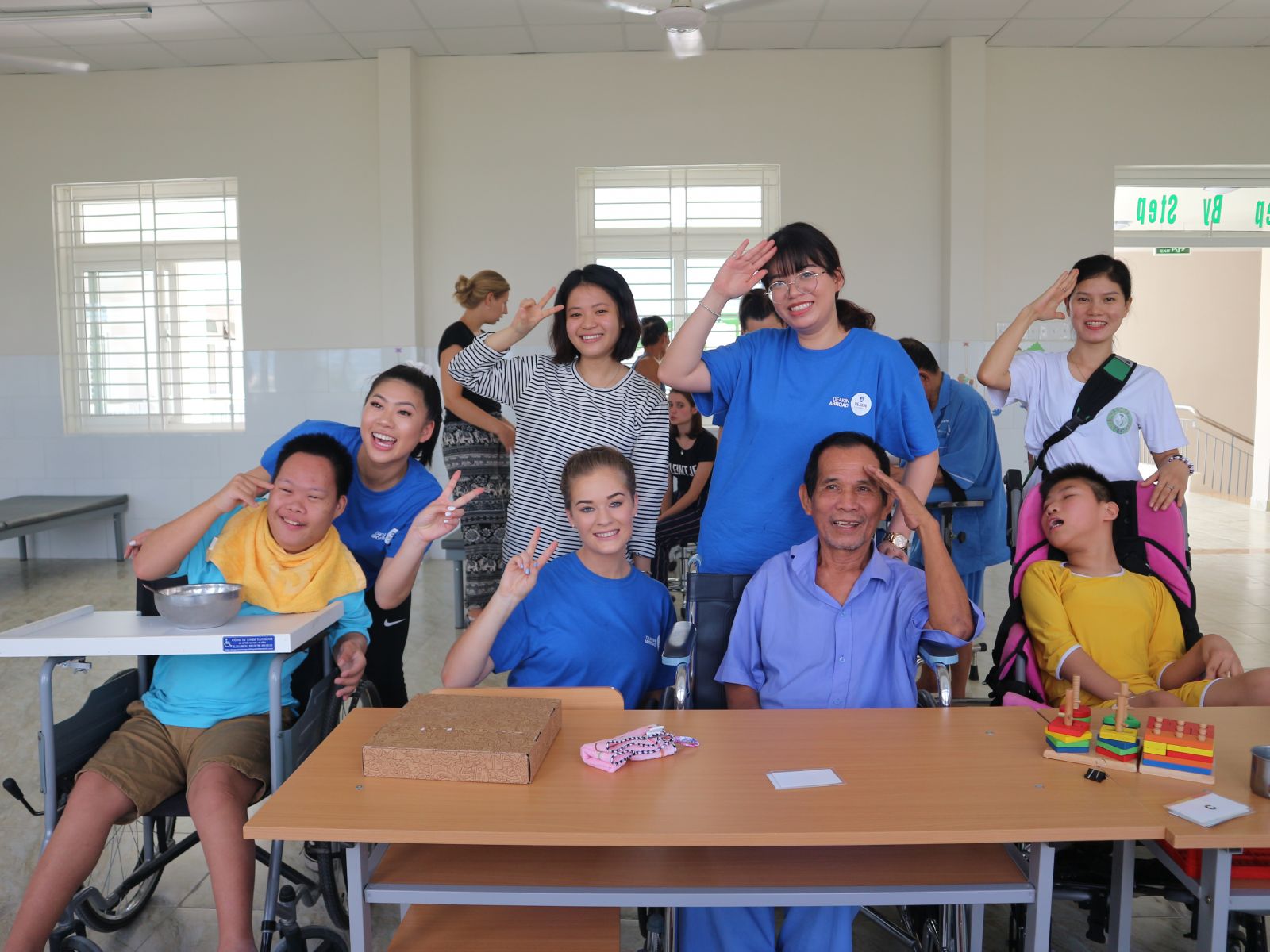 Volunteer Vietnam offers their volunteer programs to corporations. Our programs are meaningful and impactful so your workforce and professionals can make a difference in the social sector. They will have the chance to work in a team with other volunteers who are from around the world and develop leadership, teamwork and organizational skills. By contributing their hands-on help and ideas to the projects such as physiotherapy, occupational therapy, childcare, aged care, English teaching and improvement activities, they can serve a dual purpose of benefiting the local communities and their own professional and personal lives.

The project highlights:
Having an opportunity to help one of the most disadvantaged communities in Da Nang city, Vietnam

Living in one of the most beautiful cities in Vietnam nearby World Heritage Sites such as Hoi An Ancient Town and Hue Imperial City

Meeting and working with friendly people which make you feel at home

Contributing to healthcare and the social welfare of disadvantaged people

And best of all, new friends sharing an unforgettable experience!
We work with an excellent English-speaking and experienced team that give support to volunteers 24/7. Your workforce is accommodated in a safe and comfortable volunteer house (Green House) in Da Nang city. Meals and transport to work are also provided by us.

It is an 08 day program that we are able to tailor to suit your time and needs as well as the expectations of your corporation.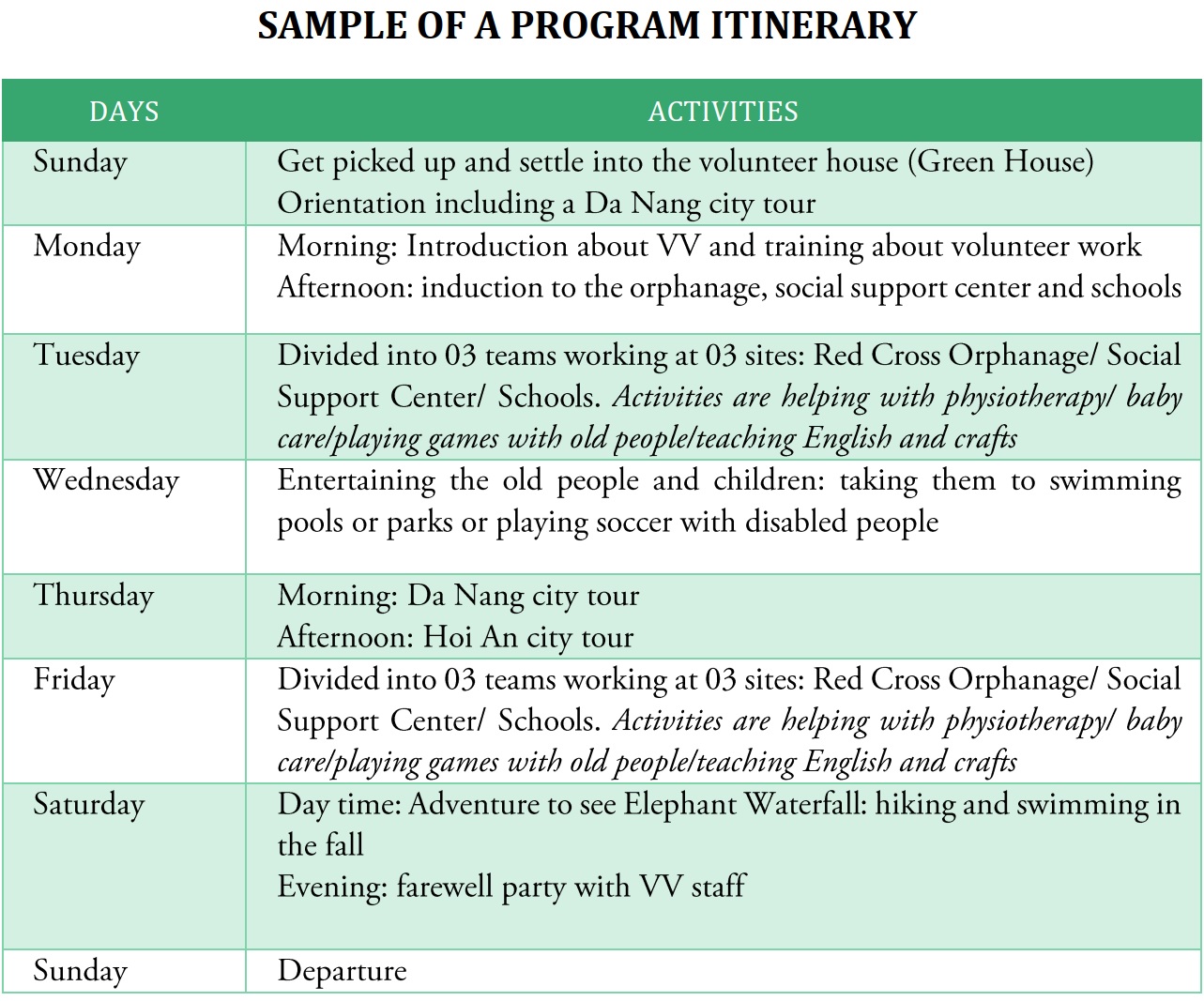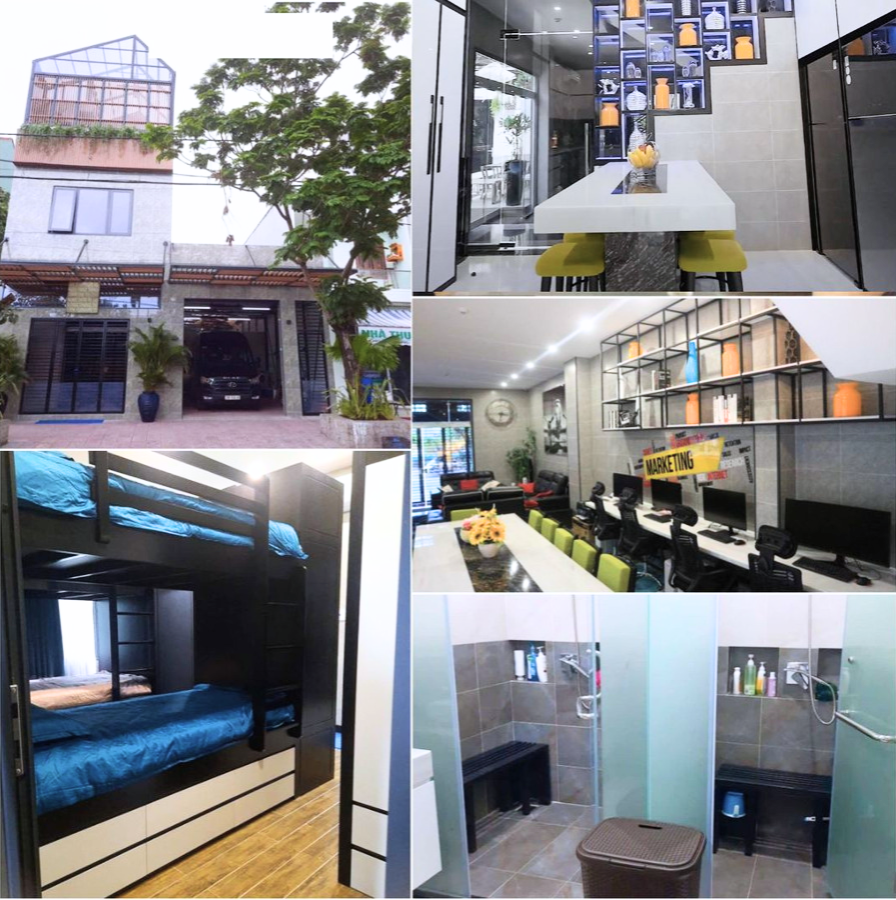 The program contact details:
Mr. Viet Dang - The Founder and Manager
- Email: viet@volunteervietnam.net
- Whatsapp: + 84 911 457 353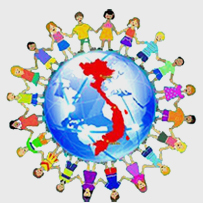 Volunteer Vietnam
Our mission is to help the disadvantaged in Vietnam
Address:
112 Hoang Tang Bi street, Da Nang city, Vietnam
Email:
welcome@volunteervietnam.net
Connect with VOLUNTEER VIETNAM