Supporting education for disadvantaged children
ABOUT THE PROGRAM
You are expected to help the local teachers and our staff to provide different education programs for around 400 disadvantaged children at a Primary school, Disabled school and two Kindergarten schools in Da Nang city.
THE SCHOOLS
The Kindergarten Schools: Two mornings per week, you assist with our staff and school teachers to teach basic English and play games with around 100 children at two kindergarten schools. Their ages are from four to six years old. The program aims to help the children get familiar with English learning.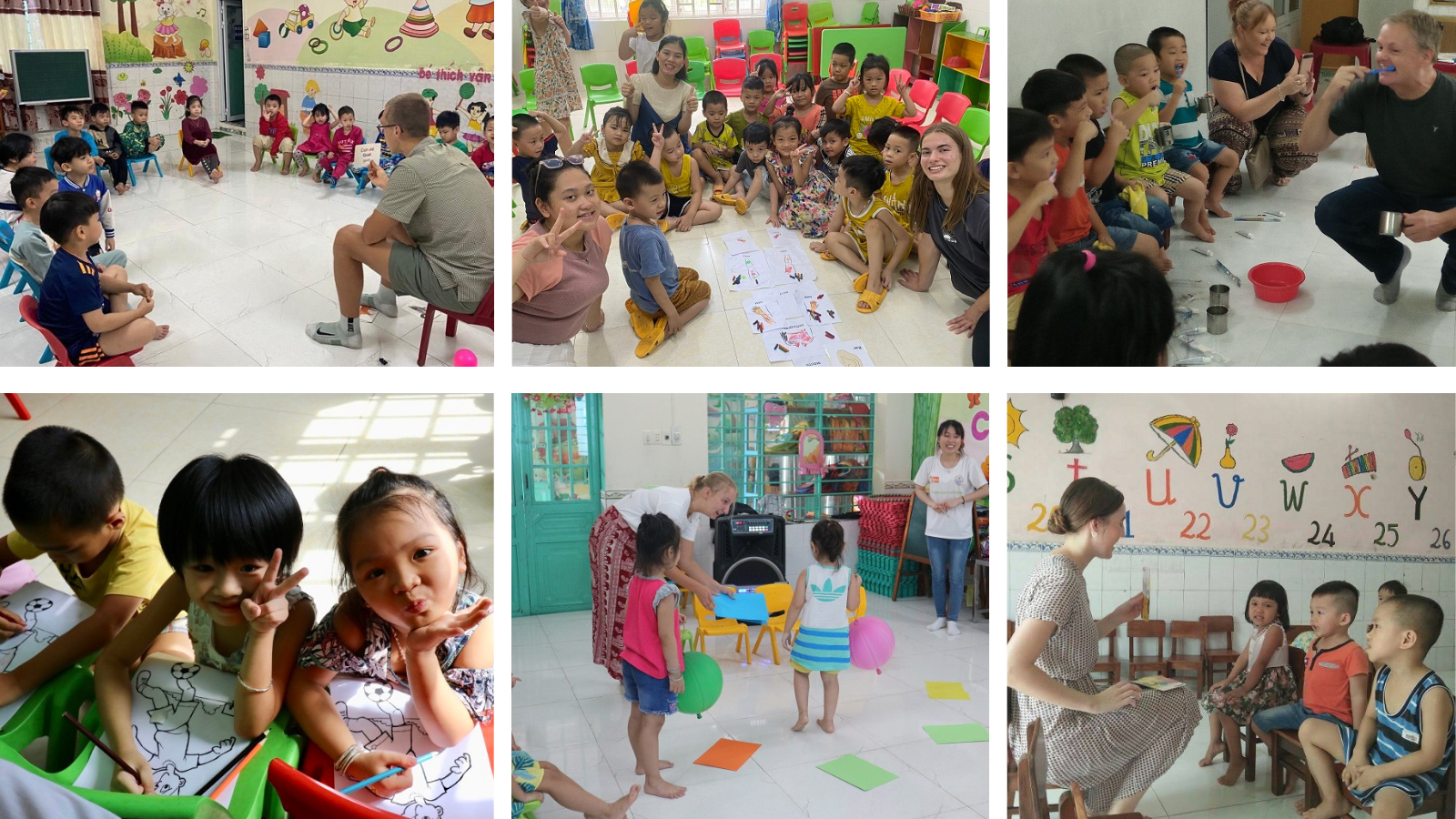 The Primary School : Two afternoons per week, you assist with our staff and school teachers to teach conversational English, arts, crafts, music, sports, hygiene and some other life skills to around 200 children at primary school in Da Nang. The program aims to give the children to practice English with foreigners and learn some life skills for their development.
The School for Disabled Children: Two afternoons per week, you assist with our staff and school teachers to provide sport, art and music activities to around 100 children who are either physical or mental disabilities. Due to their situation, the children have some learning disabilities. The program aims to improve the children`s physical and mental health and then their learning abilities. During the week, you will work for education program approximately 15 hours. When you are not working in the teaching program, you will be helping out with the other programs, such as the physiotherapy program and care program.
You are given a weekly schedule of your teaching times and activities. You will have a meeting each day with a team member to plan for the next day's activities and to make lesson plans for teaching. Volunteer Vietnam has many teaching resources on site to help with your lesson planning. If you have experience in teaching, the Volunteer Vietnam team is always eager to hear your ideas. If you have no experience in teaching, the Volunteer Vietnam team will show you how to write a lesson plan. You are always accompanied by a team member in the classroom; you are never left alone to teach a class!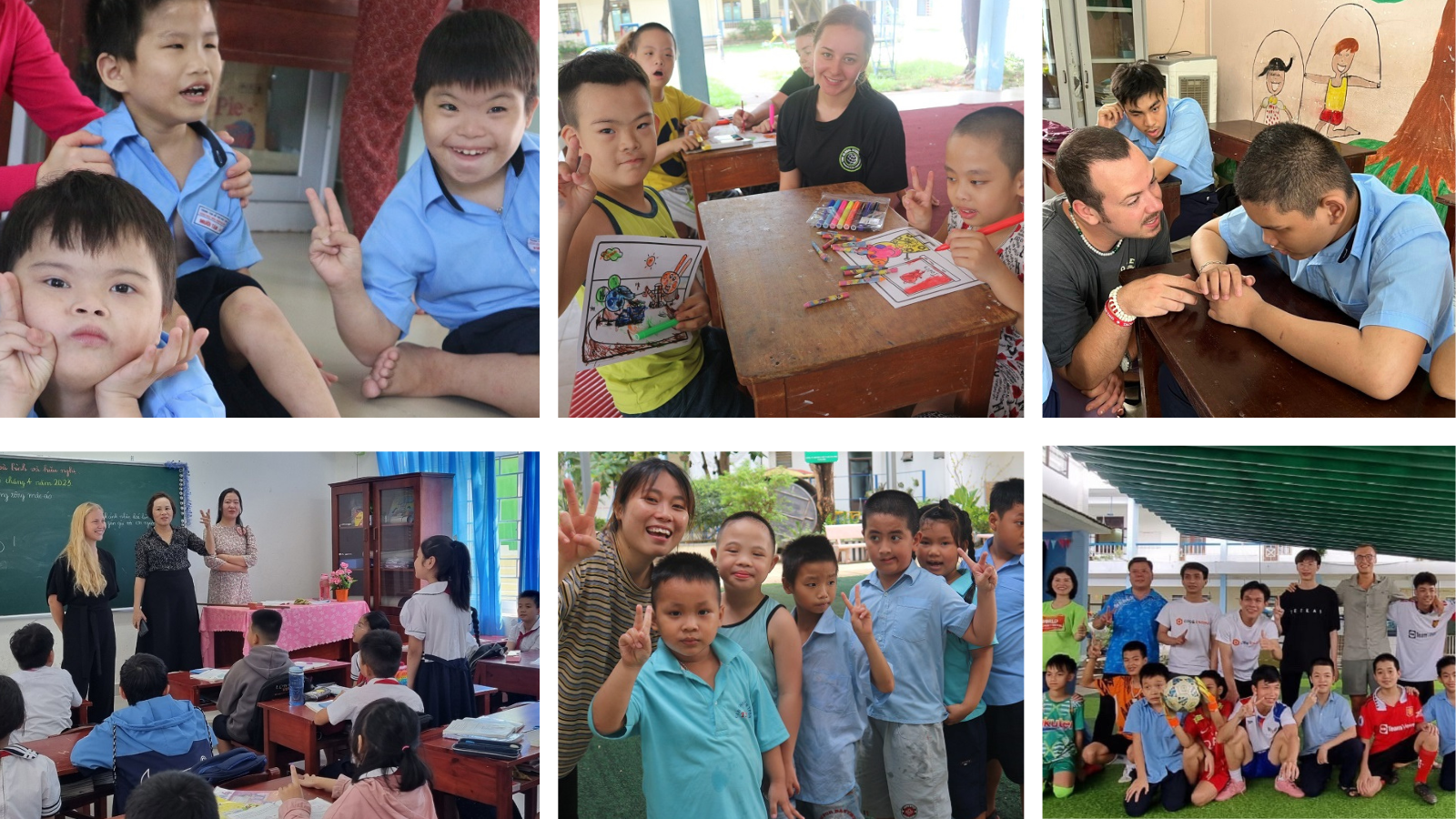 A TYPICAL DAY
The day starts at 7.30 am with breakfast at the volunteer house.
At 8 am you will travel to your work place by car, driven by a Volunteer Vietnam team member. You work at the centers and schools from 8:30 am to 11:30 am.
You return to the volunteer house for lunch around 12 am. Your lunch time is from 12am to 1:30 pm. This time is your free time to do whatever you like.
At 1:30pm you will come back and work at the centers and schools until 4:30 pm
Dinner is served at the volunteer house at 5 pm. In the evening your time is free. Some options are going out for coffee, going downtown, or getting a massage.
The volunteer's weekly work schedule is approximately 6 hours per day from Monday to Thursday and 3 hours on Friday.
FREE-TIME ACTIVITIES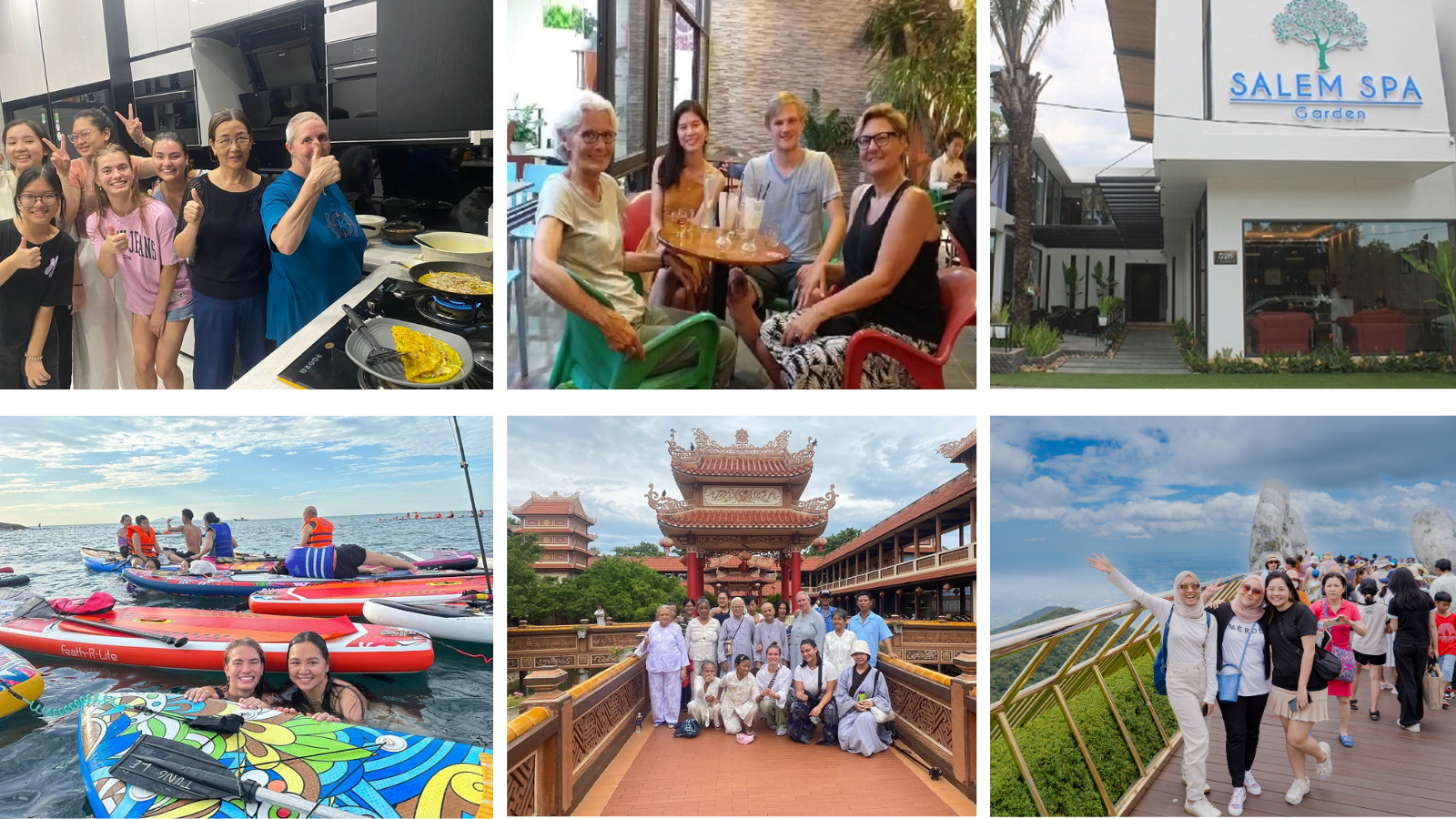 OUR SERVICES
Accommodation: We accommodation you in a comforatble volunteer house ( Green House). You will share the house with other international volunteers who are on the program at the same time with you.
Meals: We provide you three meals per day and drinking water
Transport: We transport you to work by a safe volunteer car
Support staff: Our local staff team will teach you about the program on your arrival and accompany with you to the placement sites to help with language translation as well as assist you in volunteering.
THE LIFE AT VOLUNTEER HOUSE ( GREEN HOUSE)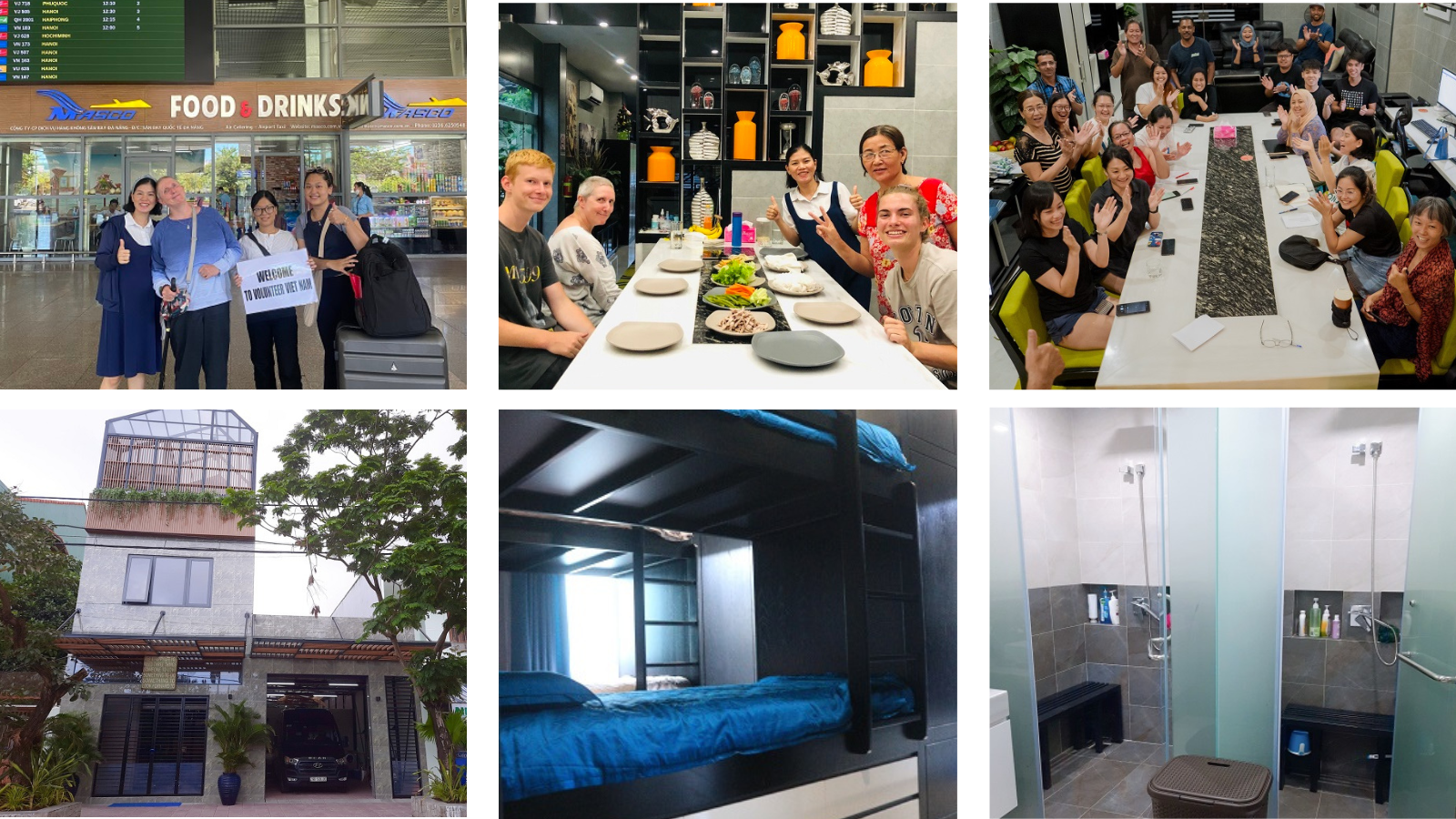 THE PROGRAM REQUIREMENTS
Age: 18 years or older
Language skill: Be able to converse in English
Minimum stay on the program : 02 weeks
Program fees: You are expected to pay program fees to join the program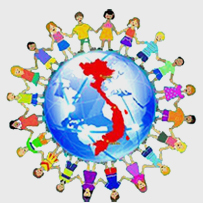 Volunteer Vietnam
Our mission is to help the disadvantaged in Vietnam
Address:
112 Hoang Tang Bi street, Da Nang city, Vietnam
Email:
welcome@volunteervietnam.net
Connect with VOLUNTEER VIETNAM