Nat Zietsman - Volunteer from Australia
Program: Social Support Center Assistant
On 18/01/2020
"Highly Recomend - Experience of a life time"
This experience was one that opened my eyes and melted my heart. It was a once in a lifetime opportunity and I couldn't recommend it more. The people were supportive, lively and amazing. This program allowed me to see the culture and provide support where most needed. Will forever think of the lovely people and those I met and helped as a second family.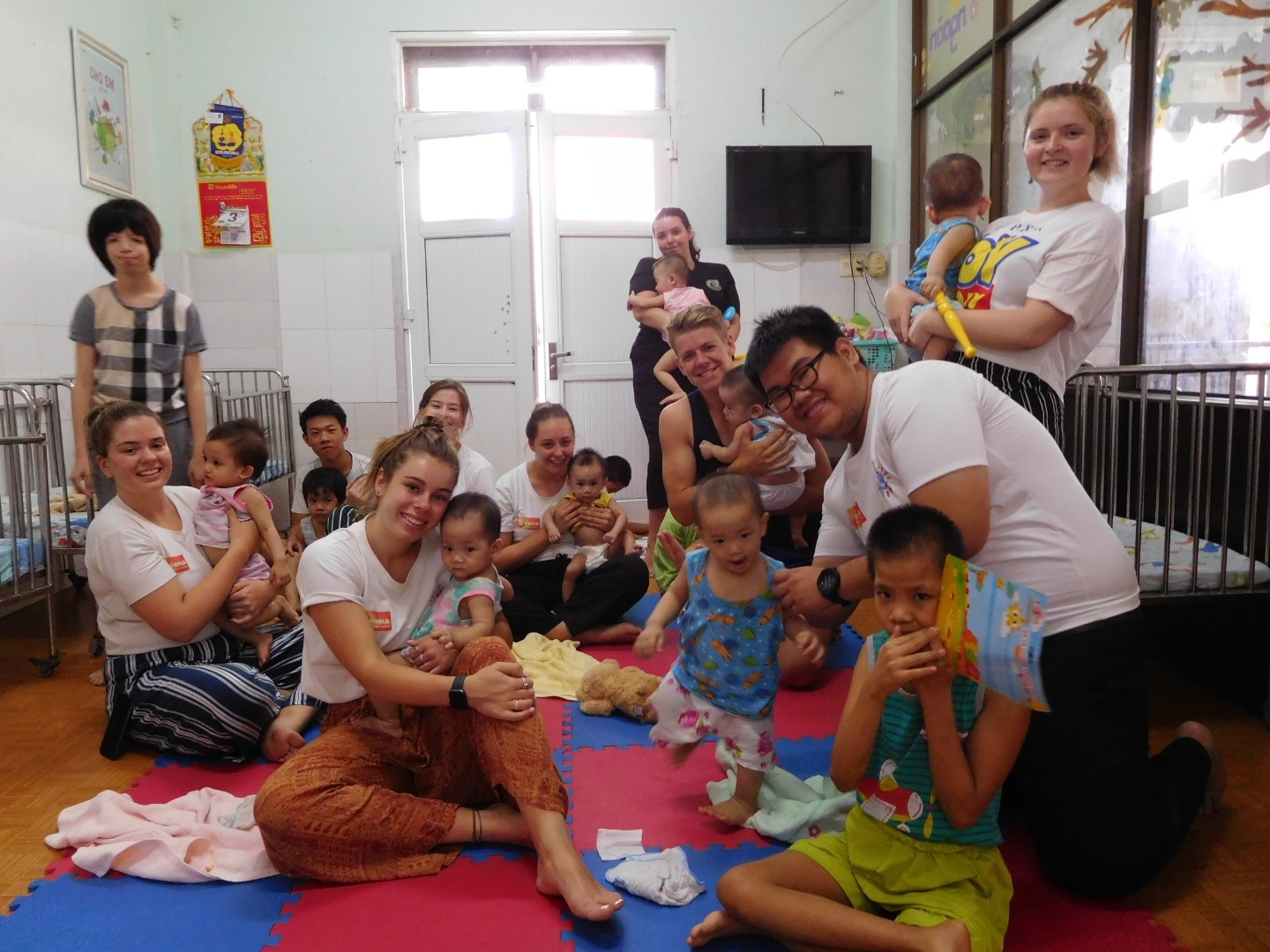 ---
Matthew Bennett - Volunteer from Australia
Program: Social Support Center Assistant
On 21/10/2019
Volunteer Vietnam - "An experience beyond words"
Sitting back home at my desk, with coming up on four months encroaching on the calendar since my time with Activity International (Volunteer Vietnam). That's a whole lot of time to come up with a short, sweet and concise 'review' of the incredible time that the Activity International crew were gracious enough to share.
However, still, I am at an utter loss for words to describe this experience. Looking back, every moment of this program was aching beautiful; through Activity International, I was able to work with people I never thought I'd meet and achieve things I didn't know were possible. The beautiful people at Activity International showed a more touching side to humanity.
Honestly, going into this program, I didn't know what to expect – It was my first time travelling alone - without immediate family, or the small circle of friends Australians call 'The Boys', whilst a bundle nerves to start, the Activity International team were incredibly understanding, and most of all, supportive. Despite the new environment, unique circumstance and even Visa issues - through my own stupidity - I never once felt anxious after setting in.
Working with this organisation may have been a lot for one to take in; however, it is rewarding and satisfying to know you've made a positive difference in someone's life. But remember it's not all work, the ever-beautiful Da Nang city is but a short Grab ride away with all the gorgeous beaches you can shake a Bánh mì at.
Working with Activity International might just be the best thing I've ever done, and probably ever will do… at least until next time. Hẹn gặp lại.
If only my bogan brain could eloquently state how extraordinary this program is. Please, do yourself a favour and go beyond the travel brochure. Working with Activity International is hands down the definitive way to see Vietnam.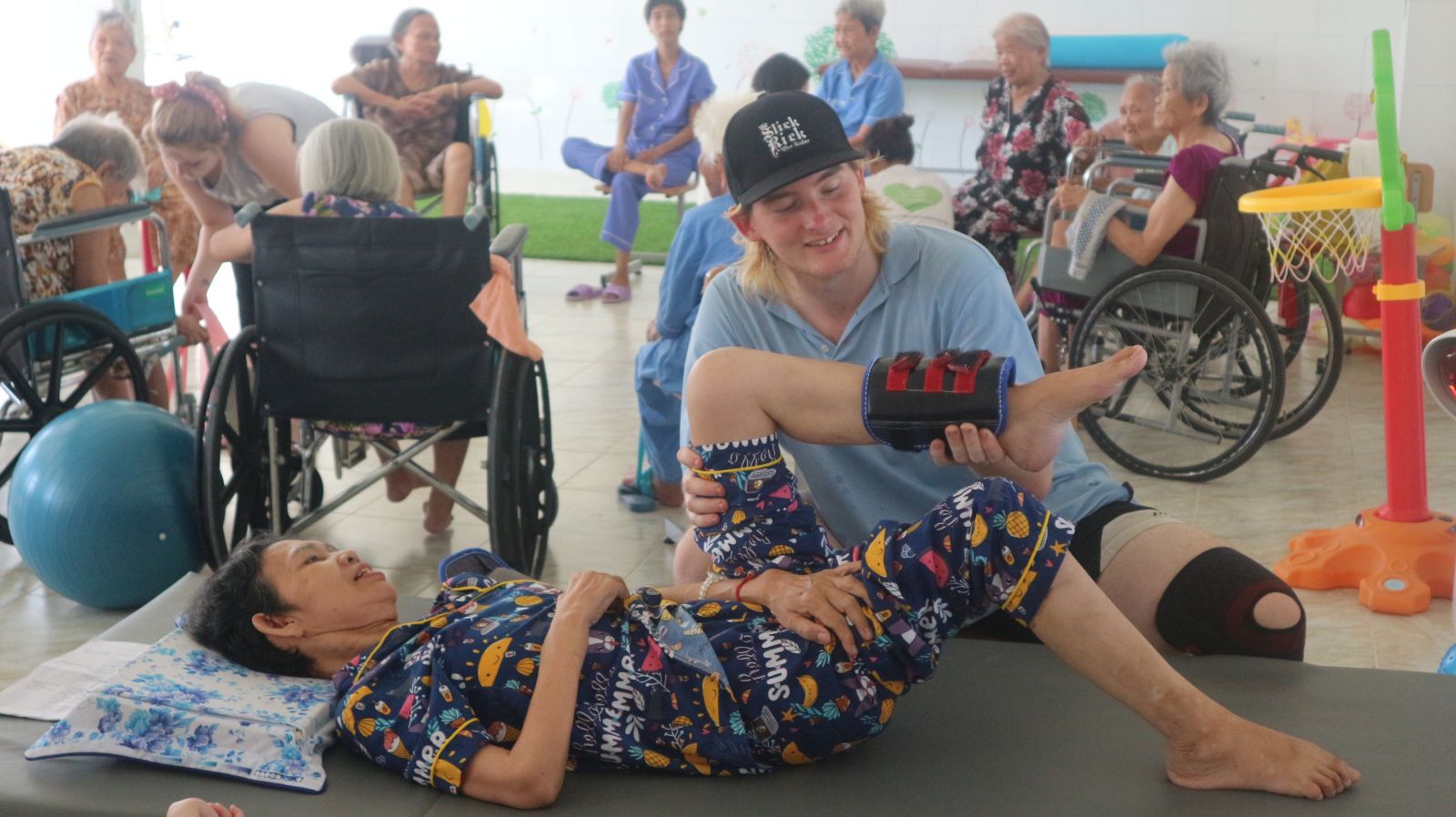 ---
Jente Van Beurden - Volunteer from Netherlands
Program: General Children and Women Supporters
On 7/11/2019
"A very fulfilled month with lots of kindness received and given"
Even before I left I received a lot of support and advice in preparing myself for the three weeks I would spent in the Mekong Delta. The founder of Volunteer Vietnam was directly involved in my program and offered me very useful insight and thoughtfulness even before I had left my home. I'm very grateful for the reassurances and guidance I received, for myself and well as for my parents. I was able to ask any questions any time I needed and received answers as fast as possible. My experience in Vietnam was very warm and considerate. Because the program started the moment I arrived I was involved in setting it up from scratch, which allowed a lot of freedom in decision-making, creativity and experimental classes. This gave me great independence yet at the same time offered room for improvement and learning experience from those around me. The Bui Thi Xuan primary school was filled with hardworking and attentive children. Teaching them the basics of English was an incredibly humble experience. The children of the Hoa Mai Children Home I worked with and for were absolutely delightful. While it was, at times, hard to communicate with them, the translators were never that far away and it sufficed well enough to just play and laugh with them, and give them some attention. In the weekends I was allowed to explore the area (with lots of advice, help and even company!). While the Delta is not as touristy as the north of Vietnam or the big cities, and one should account for the lack of tourist accommodation and attractions, it provides a very insightful look into the common life of the people. My entire stay in Vietnam was supported by employees of Volunteer Vietnam. Communication went overall quite smoothly. The people I worked with were very open and friendly. I could count on them to communicate and solve any minor issues. It was a great support system and I'm honored to have met them while working towards a common goal. If it weren't for them, I wouldn't have enjoyed my stay as much as I did. Their company was a great addition to the volunteering and made me feel safe and comfortable and welcomed. Overall, it was a great experience. Definitely recommended because of the work you get to do and the people you have the opportunity to meet. I would add that one should keep cultural differences and the language barrier with the children in mind, but that's just a sidenote. In conclusion, the cost is definitely worth it. I'm grateful for every minute I spent in Vietnam.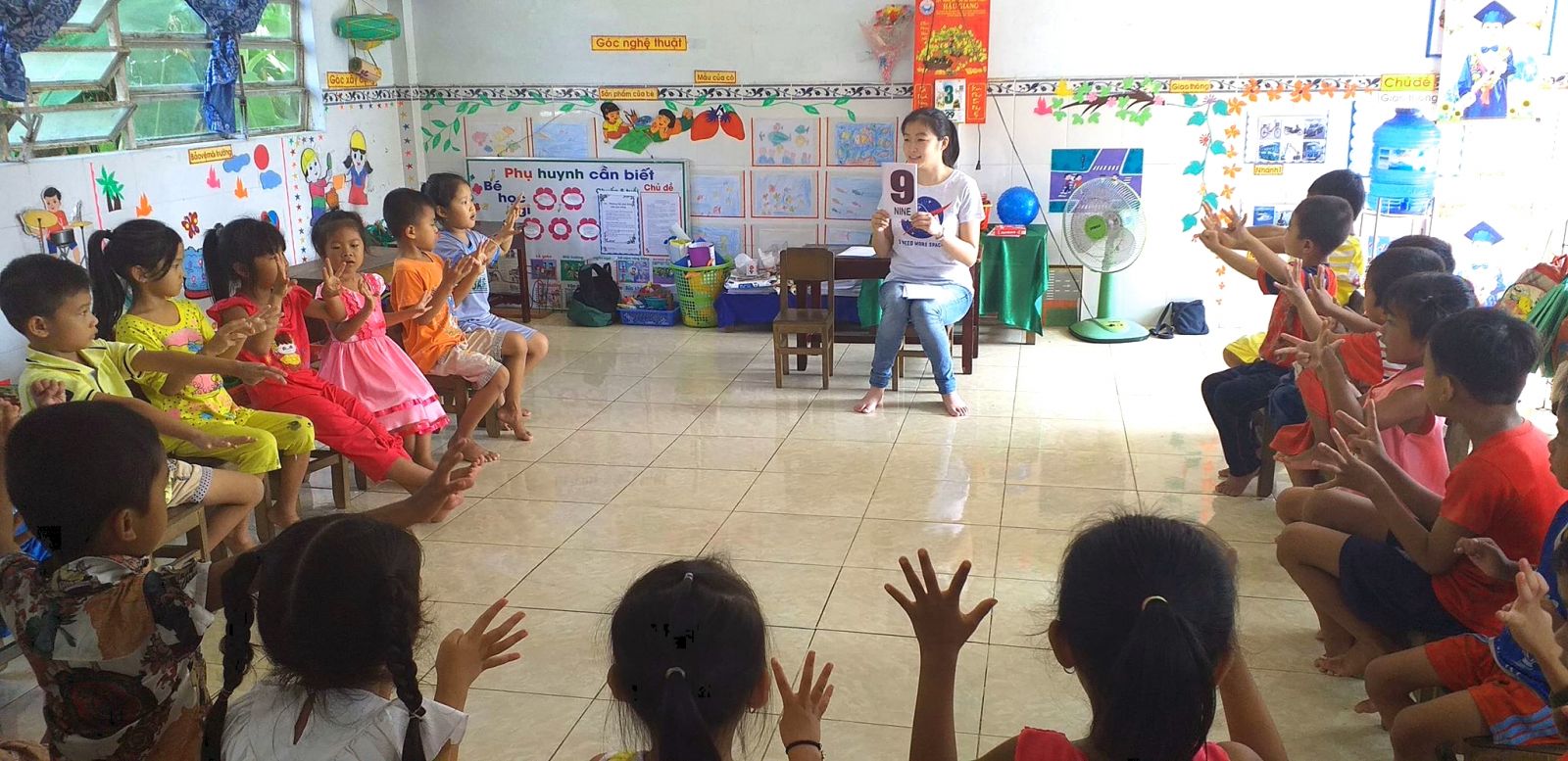 ---
Lillian Cummins - Volunteer from Australia
Program: Social Support Center Assistant
On 25/8/2019
"Experience of a Life Time"
This program melted it's way into my heart. I have participated twice, and will continue to visit over the rest of my life. The staff are friendly and remind me of a family, the work is hard but humbling, the people and things you are exposed to are magical, inspiring and life changing. This program is suited to people of all levels of education and life cycle. You must prepare for what you will see but accept and understand that many people live life differently. These people are forever my family.
Lillian
---
Leslie Palmer - Volunteer from Canada
Program: Social Support Center Assistant; General Children and Women Supporters
In 2018
"Volunteer Vietnam Experience"
Volunteers with VV participate in all of their programs – teaching English in kindergarten and primary schools, working with the elderly and disabled which includes rehabilitation therapy and playing with babies and children in orphanages. You do not choose one program, you work in all the programs during the week. Note that I am also the Canadian/American representative for Volunteer Vietnam. I help them develop their English teaching programs and English lesson plans and assist them in finding partners in Canada and the US.
Social Impact: Volunteering emphasizes the importance of helping the disadvantaged people of Danang. I could see that volunteers make a dramatic difference in the lives of the elderly and disabled and enrich their lives by providing physiotherapy, companionship and just the knowledge that other people care about them.
Safety: Volunteers live in the volunteer house with several VV team members. The house is very secure, locked at night and the neighborhood around the house is safe to walk around at night. VV team members also give you advice on safety issues when you are on your own during weekends.
Support: Rating 5 stars VV provides excellent support for all volunteers, which includes transportation to and from work projects, a fantastic cook who provides meals 3 times a day and a clean and safe living environment. They also have several team members that live in the volunteer house who provide full time support by answering any questions, arranging weekend activities, assisting with any medical emergencies and helping you organize your daily work activities by assisting with writing lesson plans. The VV physiotherapist also teaches you physiotherapy techniques. A VV team member is with you at all times in all projects. This organization provides an exceptional organized volunteer experience.
Free Time Activities: There are some cultural attractions around Danang (Marble Mountain, Lady Buddha, Monkey Mountain) plus an excellent beach. For weekend excursions, you can visit Hue and Hoi An. VV team members will assist you with calling taxis and purchasing train tickets. They will also take you out in the evening to visit night markets and karaoke clubs.
Value: My experience of volunteering with VV is invaluable. I have gotten an inside look into the culture and daily lives of the people. I have become a member of the Volunteer Vietnam family. I have returned to volunteer with them 3 times and hope to continue working with them for many years to come. I have volunteered with other organizations and consider VV the best organized group. Also this is the only organization I have seen that offers such a wide variety of daily activities. I would highly recommend volunteering with Volunteer Vietnam.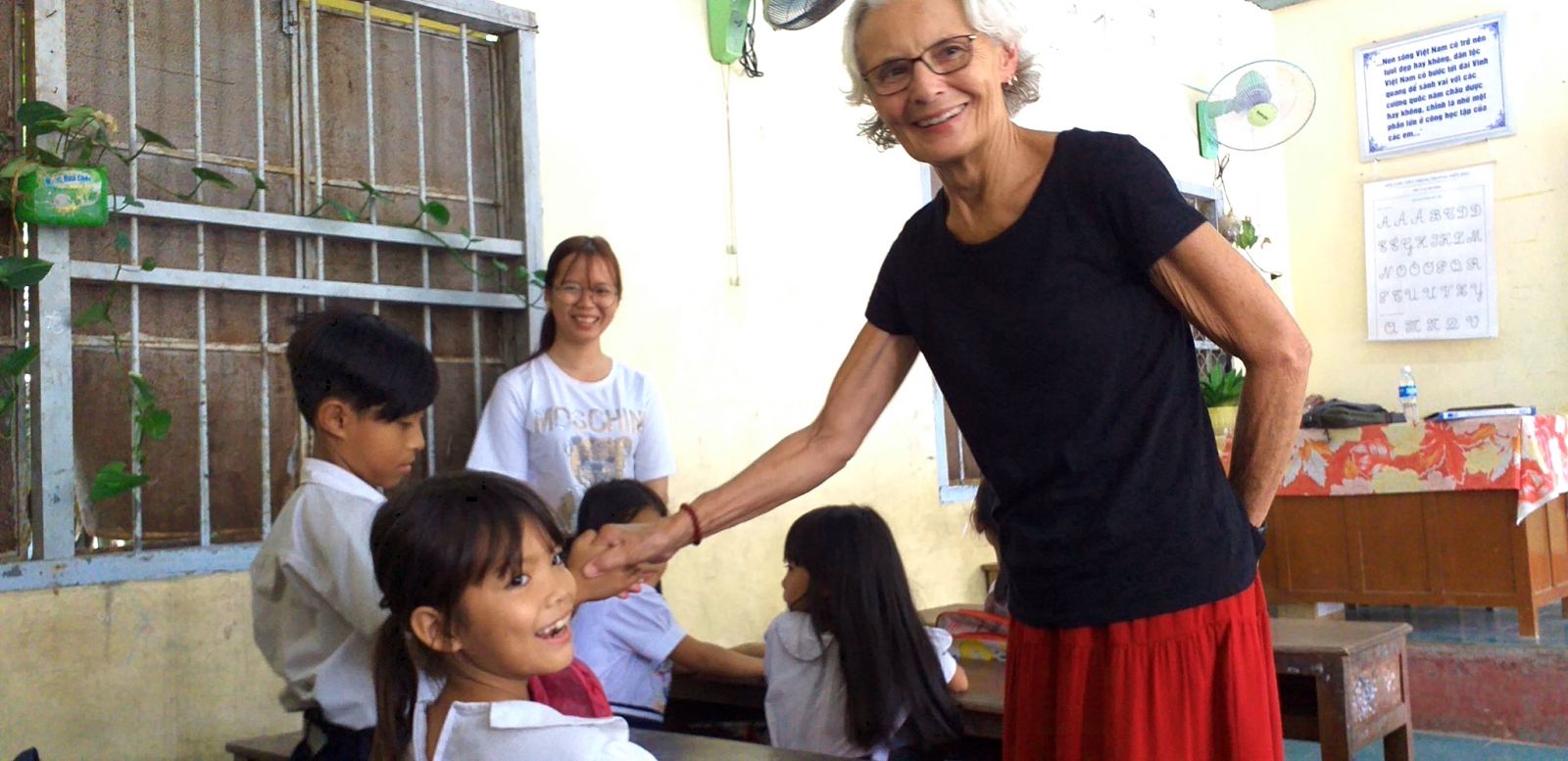 ---
Margaret Wilson - Volunteer from Australia
Programs : Social Support Center Assistant; General Children and Women Supporters
"Volunteer with them is a joy"
I am an Australian retired nurse who from the age of 50 started volunteering with Volunteer Vietnam & am still volunteering with them 5 years later. My stays have generally been 4 week stays-sometimes multiple times per year,working alongside English speaking Vietnamese staff who are very capable of teaching you,coming alongside you & assisting you whilst working,living & travelling in Vietnam. My roles have been varied such as working with the physiotherapist as an assistant to deliver assisted movement to the disabled & elderly, Occupational Therapy to elderly, young adults & disabled. I found working in this area,very rewarding as the Vietnamese clients are so thankful that someone is willing to help them in a time of great need , you develop a bond with them despite the language barrier. Also ,I have taught conversational english to kindergarden & Primary aged children in a classroom environment, at times one on one in local cafes, as the Vietnamese have limited opportunity to converse with English speaking people. Also to adults who are wanting to practice their speaking skills. The staff are very helpful with organising outings, dinners, transport, trips during your stay & often are happy to join you, or point you in the right direction to give you the best possible experience during free time. Accomodation in a shared room with bathrooms on all floors are comfortable & equipped with aircon/fans or both. Food is delicious & most meals during the working week are provided by a talented woman who is like a 'mother 'to the guests especially in time of need. All in all I can thoroughly recommend volunteering with this organisation & hope you will love it as much as I do.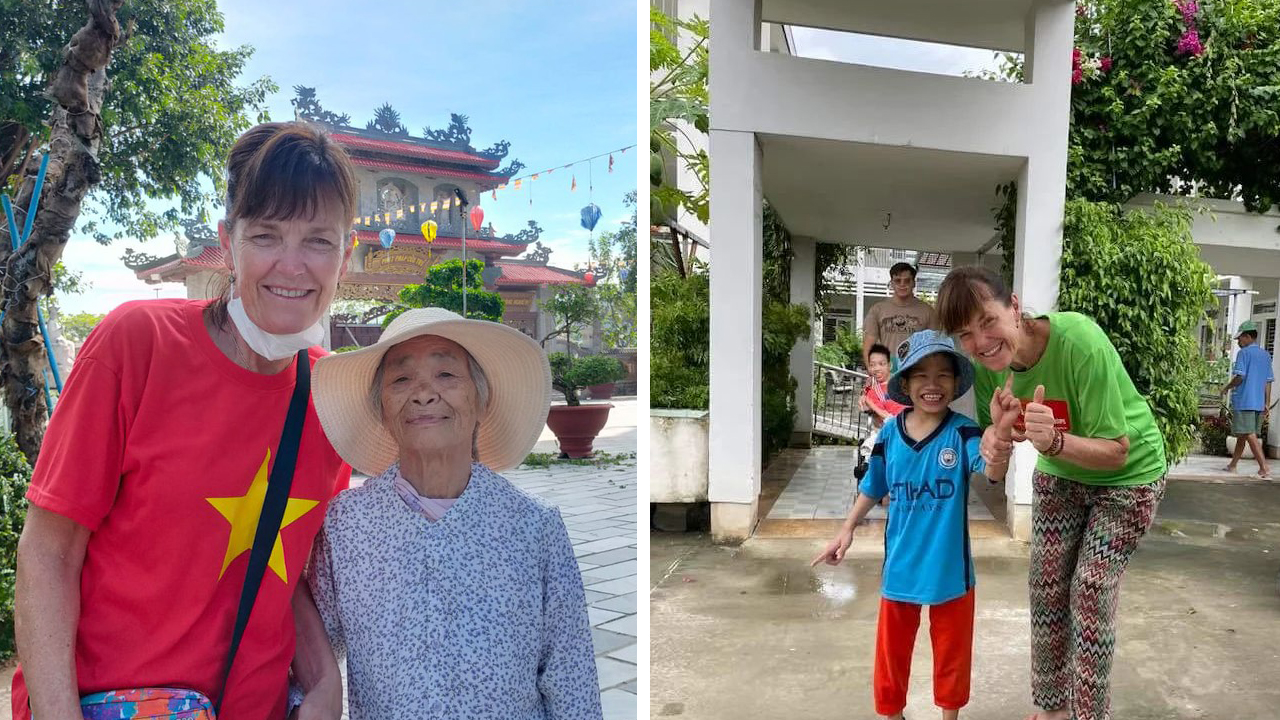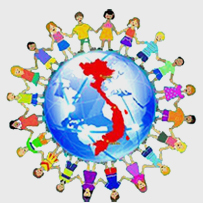 Volunteer Vietnam
Our mission is to help the disadvantaged in Vietnam
Address:
112 Hoang Tang Bi street, Da Nang city, Vietnam
Email:
welcome@volunteervietnam.net
Connect with VOLUNTEER VIETNAM